DRAFT Grow | Adding a License
The License tab is where Cultivation or Nursery licenses can be added. Nursery licenses are only required if the nursery is onsite. Adding licenses is one of the very first things that should be done when first using Grow. This is because, in order to set up a zone, you need to first have defined licenses set up. Follow the steps below for a step-by-step guide to add a license.
1. Navigate to the Admin section and click the Licenses tab. Then, click the green "Add License" button.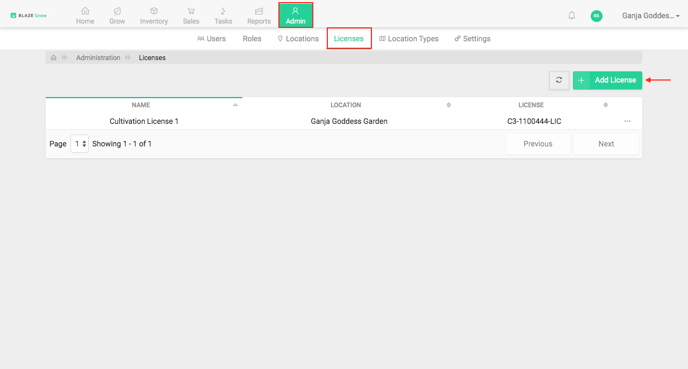 2. A popup will appear. Enter in the following mandatory information:
Name: The friendly name of the license.
License: The license number.
Location: The location the license is for.
When satisfied with your license, click the green "Save License" button.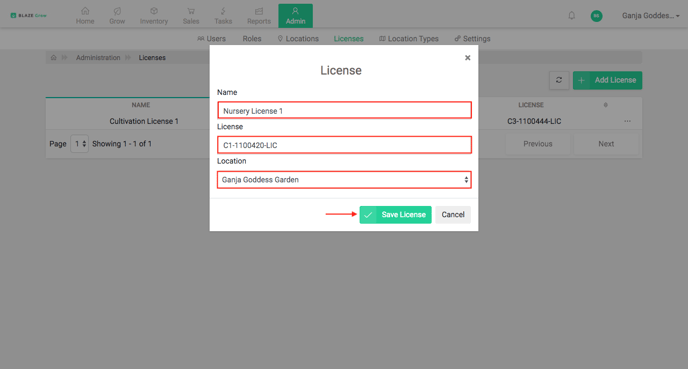 3. To edit or delete the license, click or hover over the 3 small dots next to the desired license.