ECOM Mobile App | Send a mobile app push notification campaign from Klaviyo
Alert your customers of special announcements via push notification with our Klaviyo integration.
With our Klaviyo integration, push notification campaigns can be sent to customers who have the mobile app installed on their device.

The first step to sending push notification campaigns to your customers through Klaviyo is to create a segment of users who have the mobile app installed. A segment of customers who have the mobile app can be created by setting up a segment with the definition 'Has: push token' as shown in the screenshot below.


Once you have set up the segment for mobile app users, then navigate to campaigns, create a new campaign and select push notification as the campaign type.

Select the mobile app users segment you created as recipients of the campaign in the campaign setup details.

The last step is to put in the campaign Title and Body in the push notification campaign editor.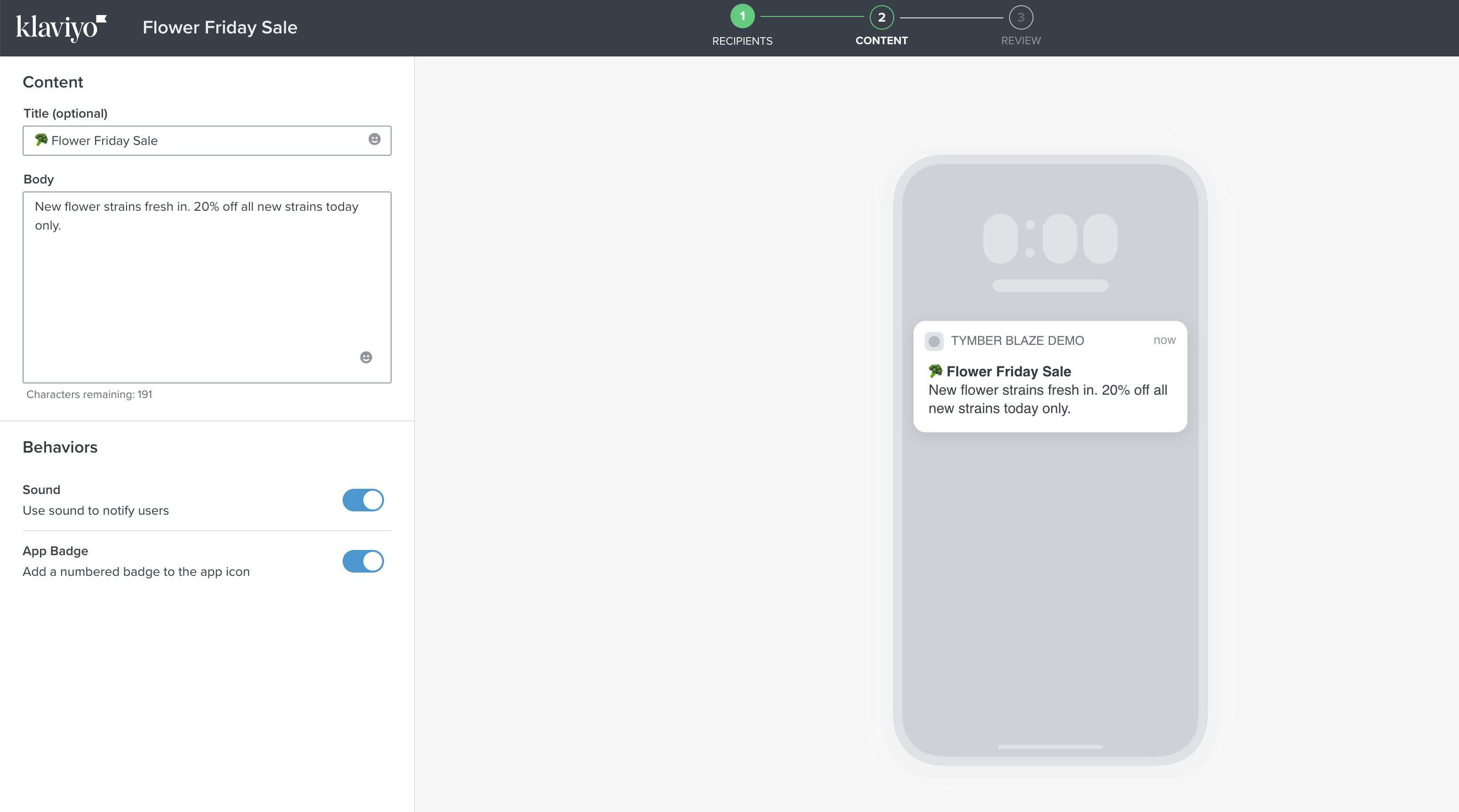 Lastly, you can schedule your campaign to be sent at a certain time or send immediately and the users with the mobile app installed will receive the push notification.