Retail | How To Send Reports to External Emails
The New Export reports under Data Exports now have the option to send the report via email to external email addresses. The frequency can be selected for this report to auto-generate.
1. Retail > Data Export > New Export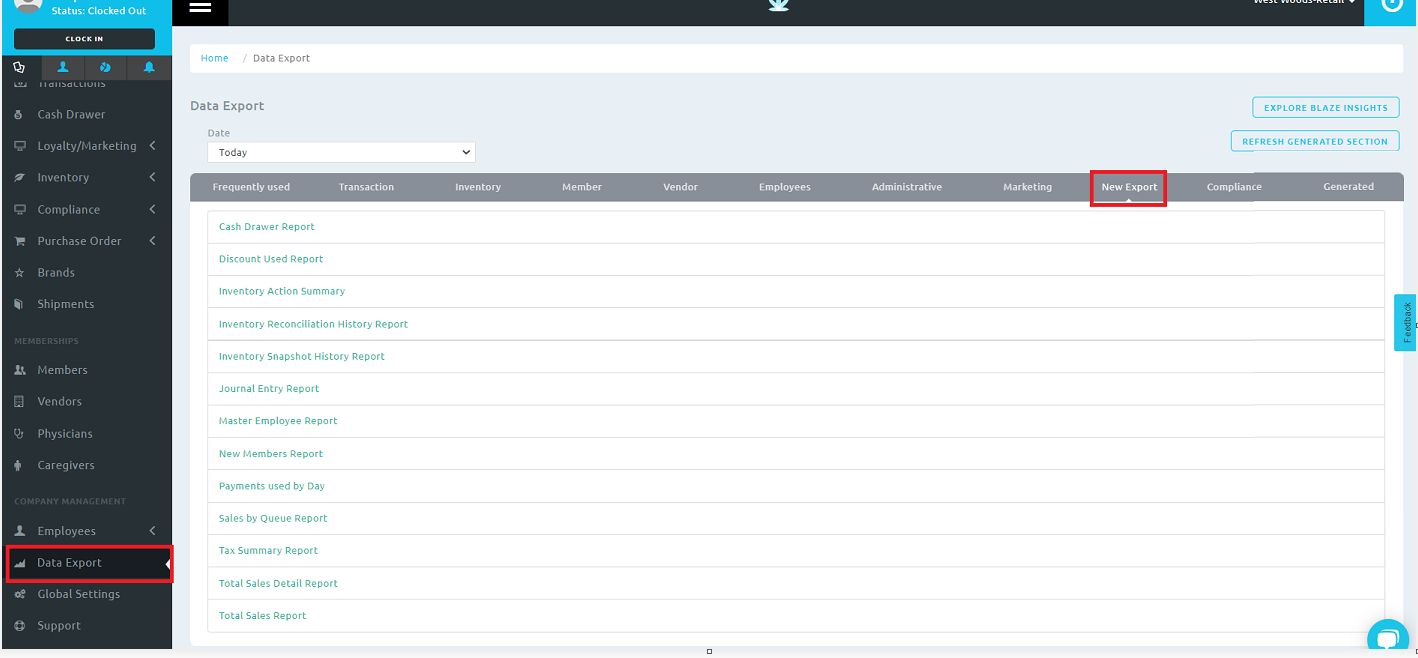 2. Select the report that you would like to send out via email
3. Complete the information in the Export Report pop-up
Click Create broadcast
Select the Frequency that you would like for this report to auto-generate
Select any Subscribers that are an employee in Blaze
NOTE: You have to select at least one Blaze employee.
Check the Send to external emails(s) box
Select or enter any emails addresses that are not listed as an employee in Blaze
4. Click
Continue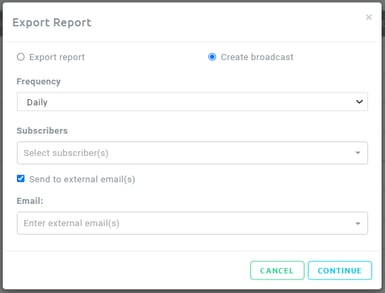 If you have further questions, please reach out to us at support@blaze.me !