This guide will walk you through Splitting a Metrc Batch.
Overview
How to Split a Batch
NOTE: This is only available for the Metrc States
Retail > Compliance > Available Metrc Tags
If you do not have any tags available, you may need to Import Metrc Tags into BLAZE
Copy an available CannabisPackage tag. You will need to paste this tag into an input box later.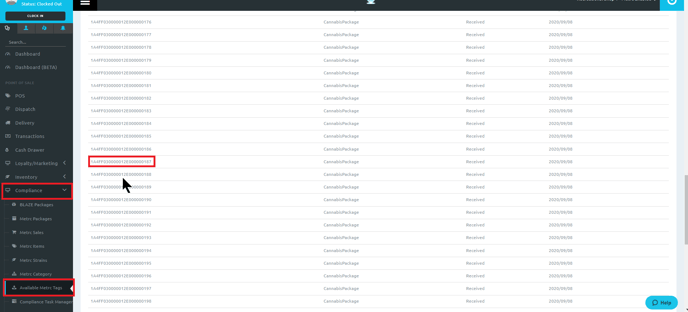 Go to Inventory > All > find the product that you would like to split
Click on the Product name to open the product profile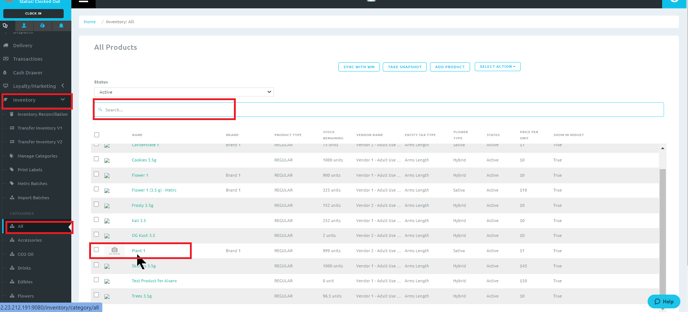 Click on Split on the batch that you need to split

Enter the information in the pop-up for the split batch

Inventory: Select the list from the drop-down
Location: Select the Inventory location in the drop-down
Quantity: Enter how much product you would like to split into a new batch
New Metrc Tag: Paste the Metrc tag you copied earlier

Click on SPLIT
NOTE: If you do not have Package Tracking enabled, you will not see an input area for the Location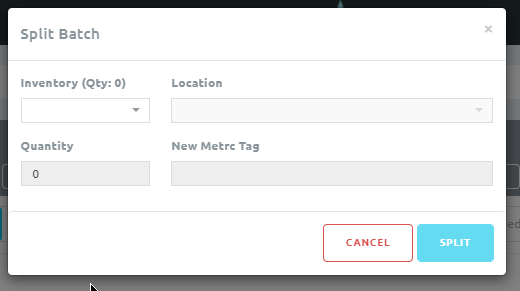 Is Package Tracking Enabled?
NOTE: Package Tracking should only be enabled for: Oregon, Massachusetts, and California microbusiness licenses.
To check to see if package tracking is enabled in your shop:
Global Settings > Integration Settings > Compliance > Metrc Facilities
Under the column Enable Package Tracking Location

If you have further questions, please reach out to us at support@blaze.me!