Retail | Stronghold Order Tags
This resource will provide a comprehensive overview of the POS definition for each Stronghold online order tag.
Order tags are used for transactional orders. These tags can be used to help keep track of where the order was placed from and which method of payment the customer has selected for their transaction.
Where can the tags be viewed?

Order tags can be viewed from the web, Blaze Retail app, and Blaze Delivery app.

The payment tags associated with the order will vary based on your locations payment option settings, however Stronghold transactions will carry their own specialized tags.

ACH Request: This means an SMS was sent to the customer upon accepting their online order in Blaze. The SMS will contain a Stronghold paylink to offer a payment alternative if the customer chose Cash or Card at checkout, but this does NOT mean the order is prepaid.

ACH PAID: This tag indicates that a customers online order is prepaid.

BLAZE WEB VIEW - ACH Request




BLAZE WEB VIEW - ACH PAID




BLAZE DELIVERY APP VIEW - ACH PAID

NOTE: To view order tags within the delivery app, please click into the task for the order details.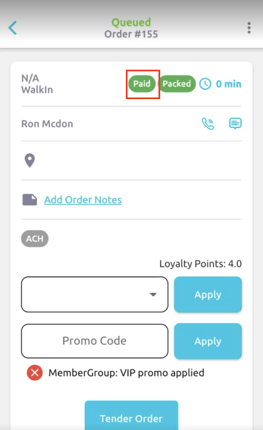 BLAZE Retail App view - ACH PAID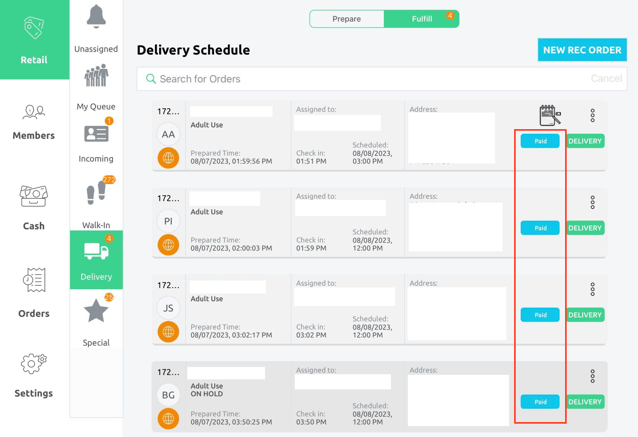 If you have any questions or concerns regarding the ACH order tags, please contact pay-support@blaze.me for further assistance.