ECOM | Enable admin order notifications
With ECOM admin order notification feature, your fulfillment staff will always be kept up to date on incoming orders.
1) Web Notifications
To enable web admin order notifications go to Mission Control > Settings > Notifications
Next, you can check the box to enable browser notifications. This will enable a web push notification that will appear in the corner of your browser as orders come in.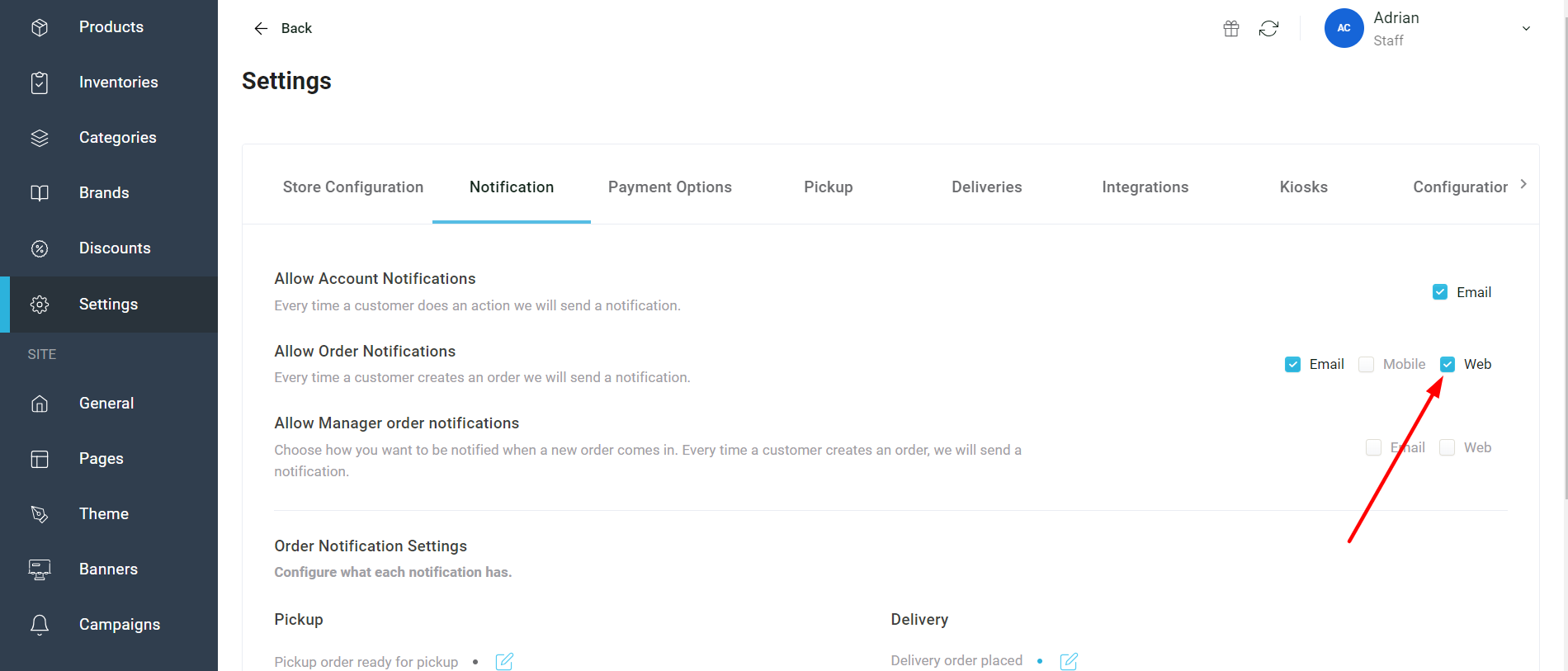 2) Email Notifications
ECOM's administrative notifications will come to your email and look like this example below.
Note* You will not be able to add or remove individual emails to these notifications, so it is recommended to only use this feature if absolutely needed.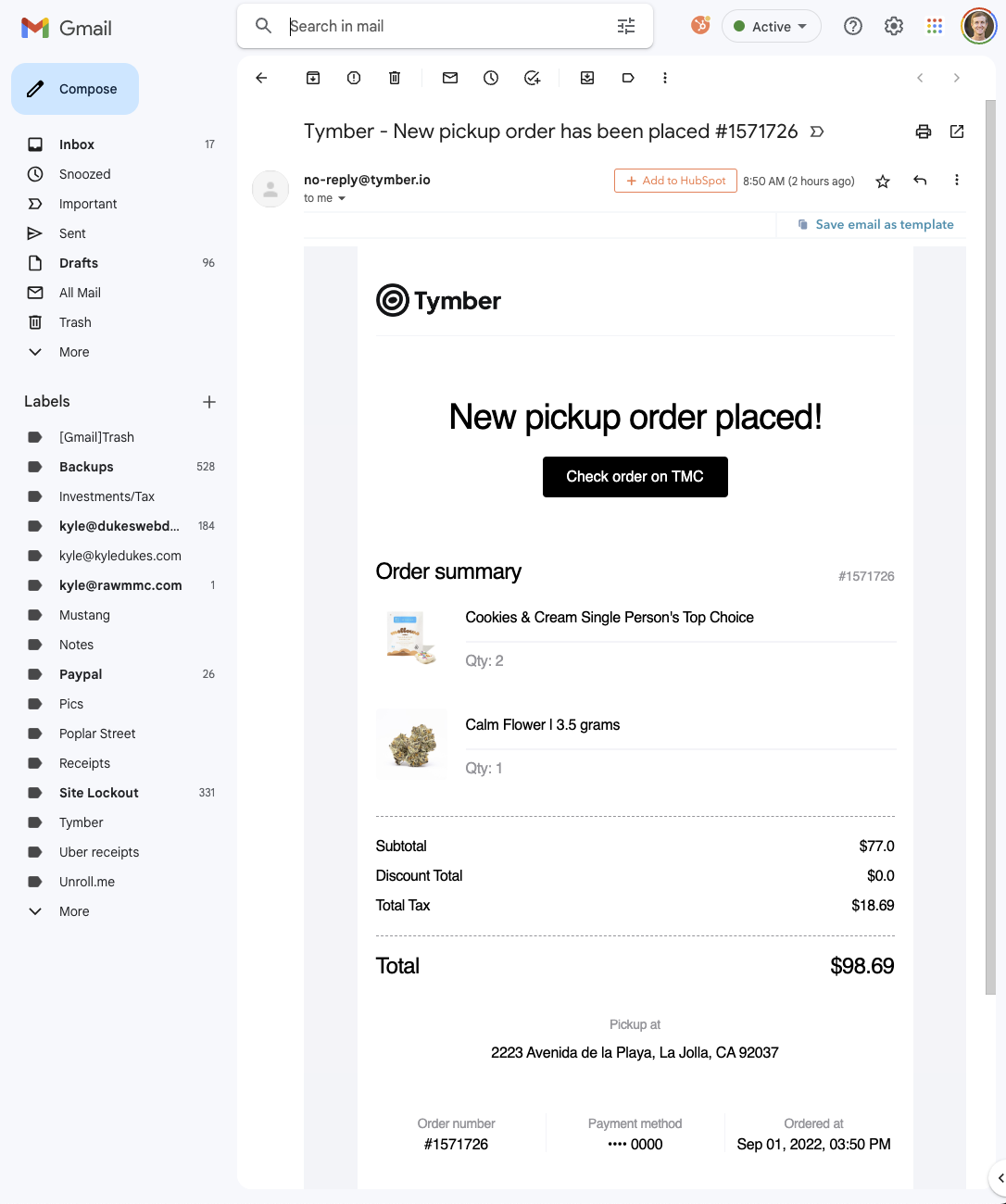 3) Web Notifications
A notification will pop up in your browser and look like the example below.