ECOM | Checkout Disclaimer Announcement
This feature allows custom text to be added to the bottom of the ECOM checkout to communicate any information to customers before they submit their order.
Log in to ECOM Mission Control at ecom.blaze.me
Navigate to Settings on the left side panel
Scroll down the Site Configuration tab and click the Edit button next to Checkout Disclaimer

4. Type your custom text right into the pop-up window.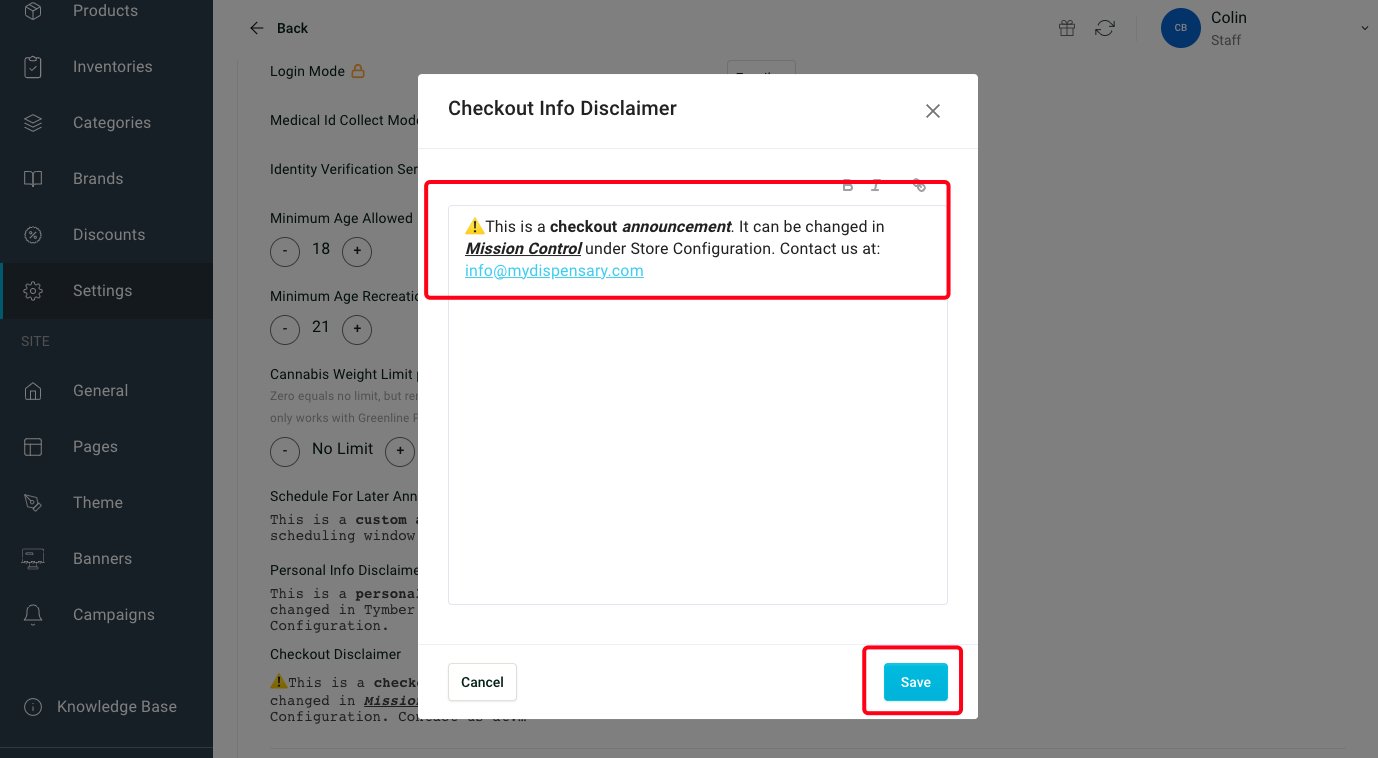 5. Use the formatting features to easily apply styles to text and insert email links and page URLs.
Use Checkout Disclaimer to inform customers about return policies, hours, ID requirements, cash only, and a variety of other possible checkout announcements.
7. The Checkout Disclaimer appears at the bottom of the checkout page.