In BLAZE you can create Products for more than just compliance. A product can be created for non-cannabis items such as Preroll Wrappers, Labels, O2 packs, and more. As a result, BLAZE does not automatically synchronize all Products to Metrc as Items.
To synchronize a Product to Metrc it must have a matching Metrc category.
In BLAZE there is a hierarchy of Categories, Products, and Packages.
A Package is your finished good. It is made from a Product which is a definition such as: True OG Prerolls (1g). The Products are assigned to Categories which in this case would be Prerolls.
For cannabis categories, those categories have a corresponding Metrc Category to map your internal category to the pre-defined list in Metrc that is created by your state.
Once you have a BLAZE Product you can synchronize this Product with Metrc to create a Metrc Item.
Let's walk through this.
1. First, you will want to synchronize Metrc categories with BLAZE as they periodically change. Go to Compliance > Metrc Category. This will initially be blank, hit Resync.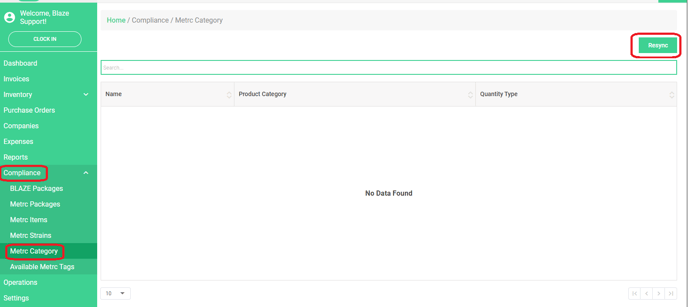 Wait 2-3 minutes and then refresh the web page. This step could take a bit depending on how quickly Metrc is operating. Once completed you will see the categories populated.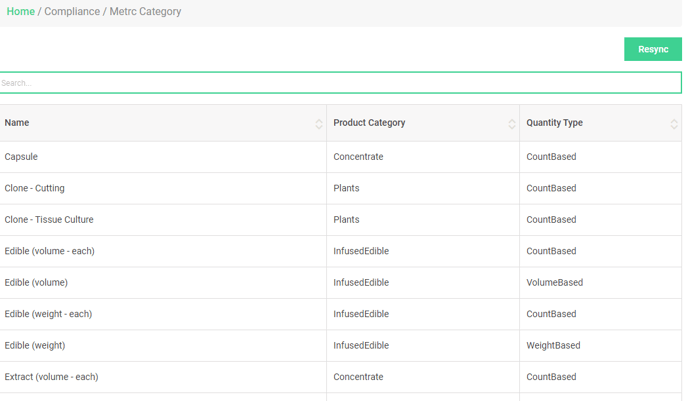 2. Set up your BLAZE Category. Browse to Inventory > Manage Categories.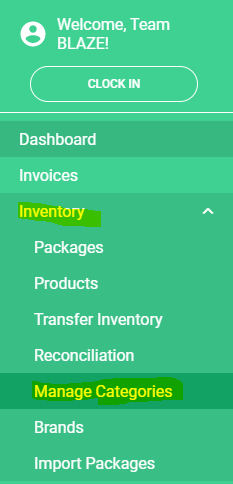 3. Edit an existing category or create a new one.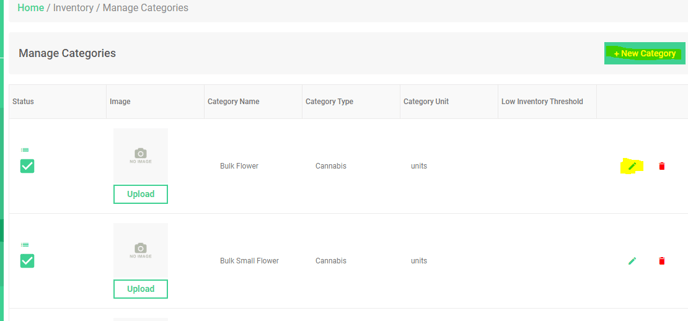 4. Set up the Category Name as desired, choose a Category Type of Cannabis, then choose the corresponding Metrc Category: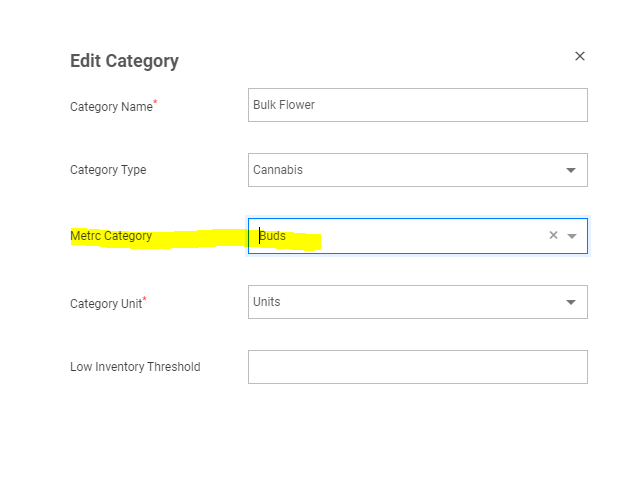 4. Click Update to save changes.
5. Go to Inventory > Products and Edit your product.

6. Select the Category that you previously edited/created and is matched to Metrc. Click Save when complete.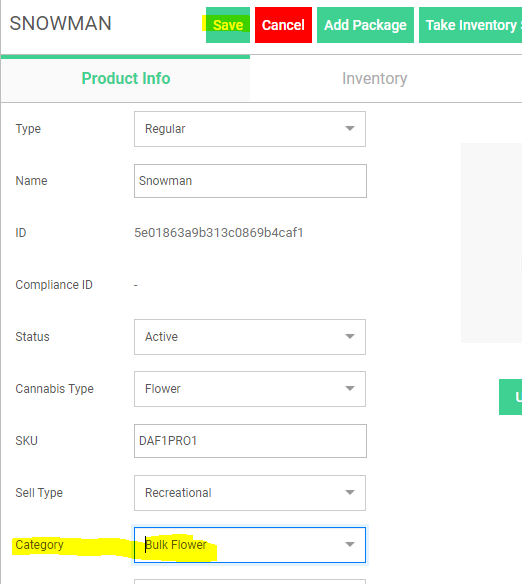 7. Navigate to Compliance > Metrc Item.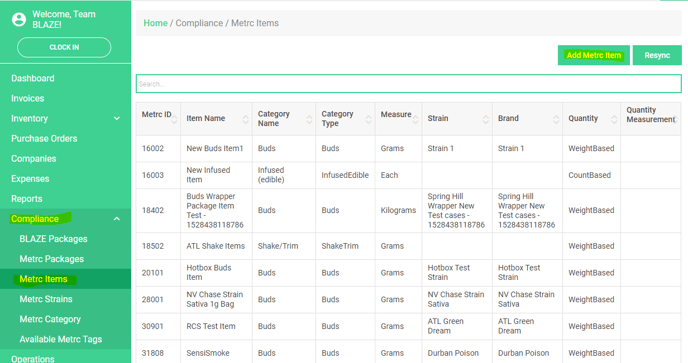 8. Choose the Product you want to use to create a Metrc item.
The category should autofill after selection.
If it is a Metrc category that requires a Strain, then an additional field for Strain will be presented.
Begin typing your strain name in this field to search.
Click Save.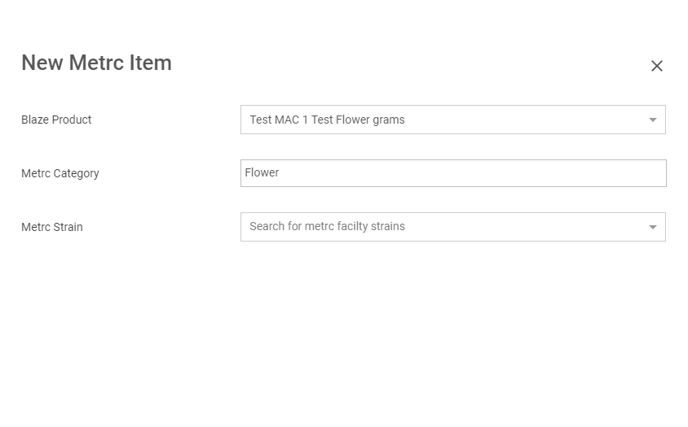 9. Your BLAZE Product has now been synchronized to Metrc to create a Metrc item.