1. To create an invoice, navigate to the Invoice section in BLAZE Grow Sales.
2. Select "New Invoice."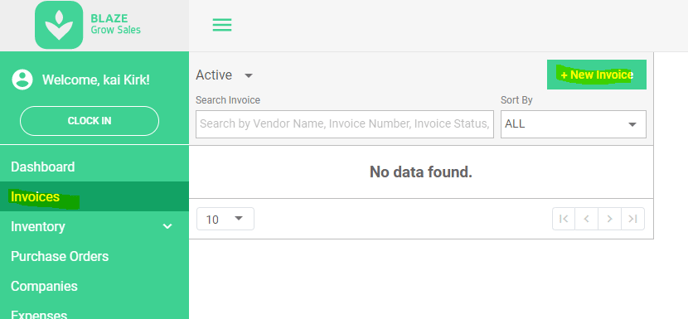 3. Next, choose the Company Name of who you are selling the product to.
NOTE: If the company isn't listed in the drop-down, click on the + button to create a new company.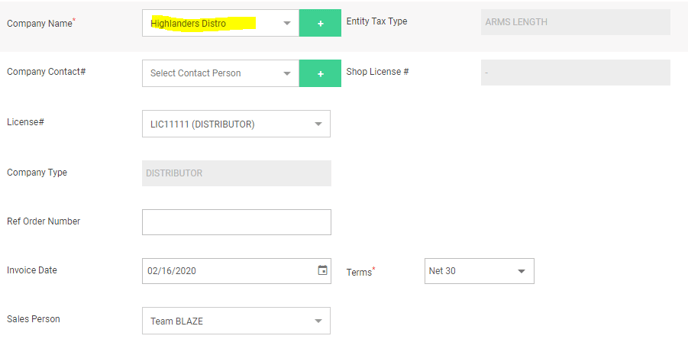 4. Optional: Select a contact from the drop-down.
NOTE: If the contact doesn't exist, click on the + button to add a new contact.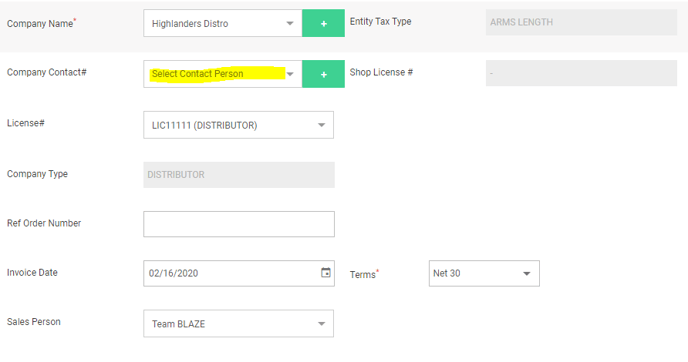 5. Optional: Add a Reference Number. This typically should match the PO you received.
6. Optional: Adjust the Invoice Date.
NOTE: This will be today's date by default.
7. Select the Terms for the invoice.
NOTE: You can select from our predefined list OR add a custom date.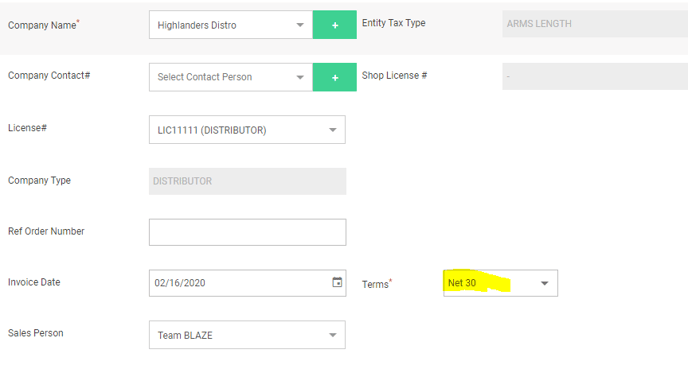 8. Optional: Select a Sales Person.
NOTE: This will tell BLAZE which employee to attribute the invoice to.
9. Add item(s) to the invoice, click the "Add line item" button.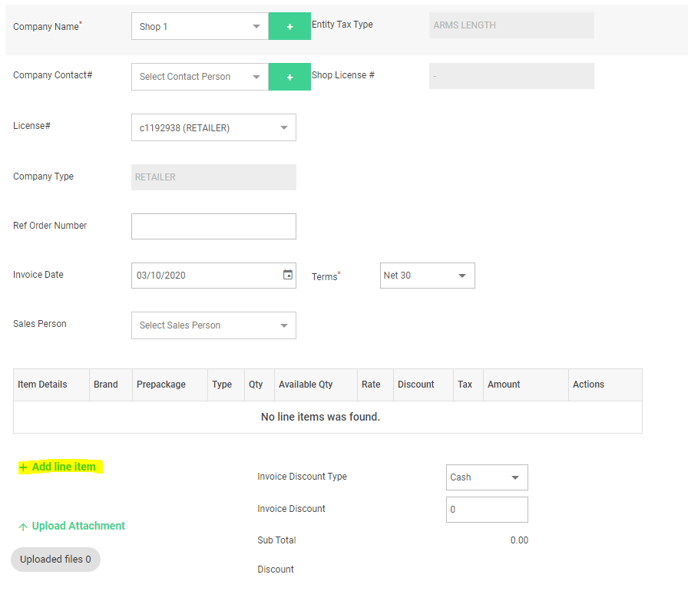 10. This will add a dropdown under item details in which you can select (or search) for your product.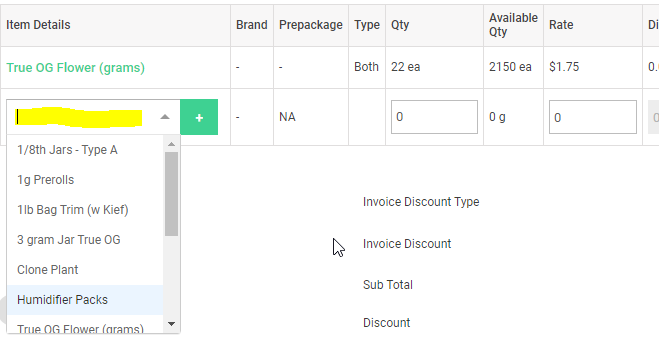 11. Enter the Quantity, Rate per unit and a discount (if applicable). Click the save icon.
NOTE: The discount is for the entire line item. For example if you have qty 10 with a rate of 10, this would yield a line item Amount of $100. Entering a discount of $30 adjusts the line item to $70.

12. If you need to upload attachments to the invoice, click "Upload Attachment" and drag the file to the page to upload.
13. Add Terms & Conditions and Notes to finalize the invoice.
14. Click the "Save" button to create the invoice OR click the "Save & Send" button to create the invoice and enter the email address in which you wish to send the invoice to OR click the "Save As Draft" button to save the invoice but not create it