Insights | I Can't Access Insights Reports
This support article will help you sync up your Insights Permissions.
First, check your Roles and Permissions and make sure you have access to the Dashboards.
You can find these Web permissions in
Global Settings > Company Settings > Roles and Permissions.
Find your role and select the Web
Scroll down to the Insights section and make sure you have one of the permissions enabled.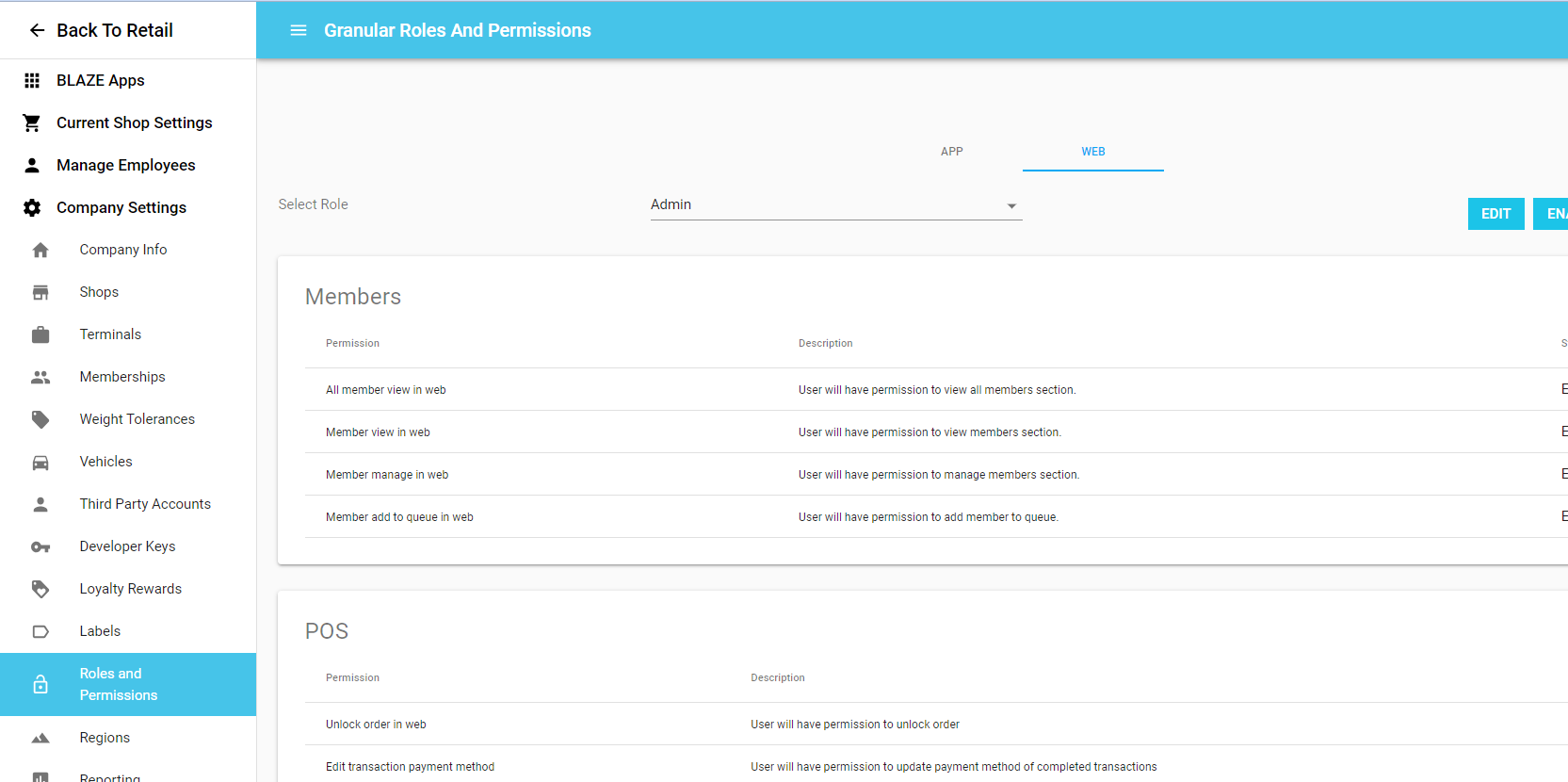 Second, If you do have permission and it is still giving you a message about not having access, follow these steps.
Global Settings
Data Export
Sync Insights Permissions
Click the Blue button SYNCHRONIZE COMPANY INSIGHTS PERMISSIONS
Wait about 30 seconds and it will start a time elapsed sync.
If you still cannot access Insights reach out to support.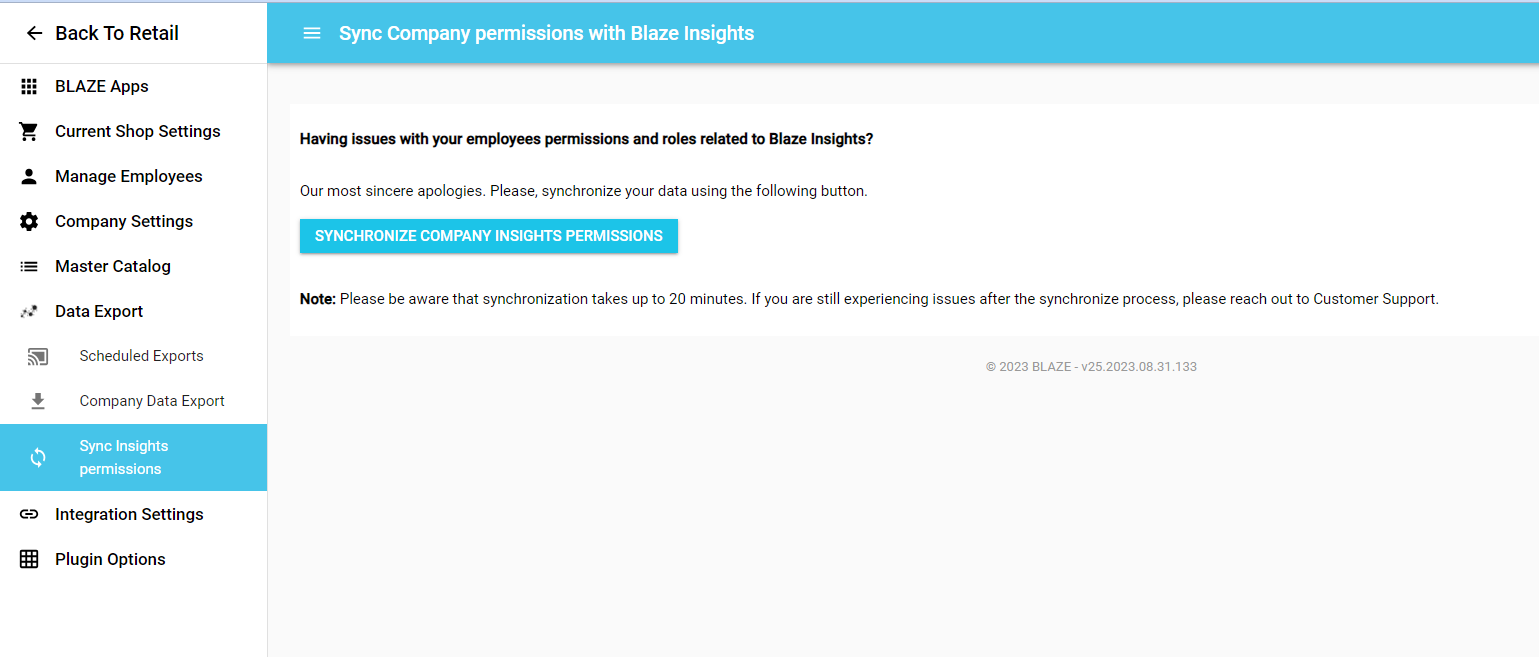 If you have further questions, please reach out to us at support@blaze.me !