A BOGO promotion is a common promotion where a product(s) is bought at full price but the second is discounted to half all the way up to free.
To Create a BOGO
1. Select the Loyalty/Marketing tab via BLAZE Retail (Web) and click "Promotions"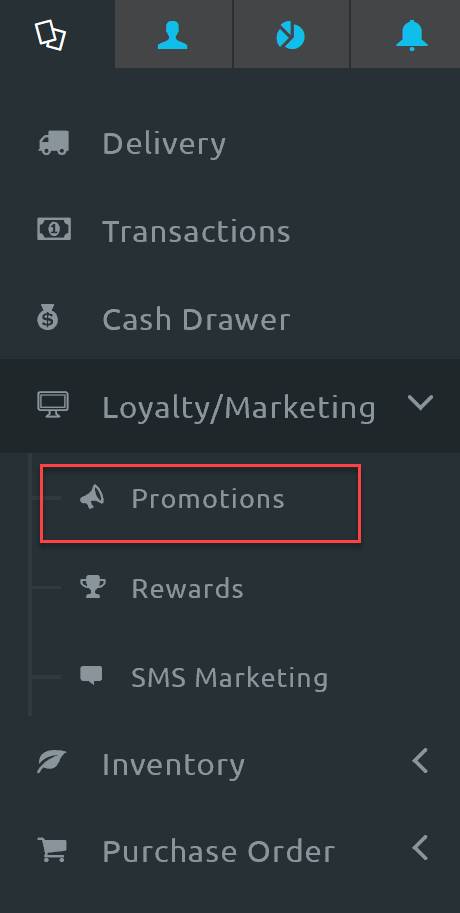 2. Click the "Add Promotion" button or click into a promotion you've already created (to edit)

3. Define the rules specific to the promotion you want to run. For more information on Rules, see
here
.
BOGO Rules
NOTE: Leave "Enable BOGO" at No
Promotion Type: Product
Discount Type: Cash
Discount Amount: How much of a discount off the item bought will be applied to the one received.

For example: "Buy one Mellow Edible, get the second for 50% off" -- If the retail price of the first Mellow edible bought is $20, and the promo gets them the second for half of that ($10), then the discount amount should be $10.

As a general rule of thumb, always target the product(s) that the promotion is discounting.
Promotion Rules: "One From ____"

One from applies to any BOGO promotions.
In this example, the BOGO promotion includes any Mellow edible products on the menu, so "One From Products" was used and all Mellow edibles were tagged.

Min: The minimum amount a customer must purchase to take advantage of the promo.
Max: The maximum amount of product one person can have in the order and still be able to use the promotion.
If the order does not meet the Min or Max ranges set, it will not be able to be applied to the order.
Using a BOGO Promo
After you've saved the promo, you'll be able to select it to apply to an order before completing a cart or transaction at the Point of Sale.