BLAZE Retail supports member loyalty program using a point-based system. Loyalty points can offer discount coupons through spending money in the shop. This article will walk you through how to get started with our loyalty program in less than 5 minut
1. Log in to your BLAZE Retail account.
2. Go to Global Settings > Company Settings > Loyalty Rewards.
3. Click the "Edit" button, then check "Enable Rewards."
4. You have a message there that let's you know, you can only have 1 rewards system active at a time.
Under that message is a drop down to select BLAZE.
5. Loyalty Accrue Option - Allows you set the loyalty to accrue from the:
Subtotal
Subtotal With Discounts
Final Total
6. You will need to associate a dollar amount to one point. In most cases, we see our customers give 1 point for every $1 spent at their collective.
NOTE: This is a company-wide policy and will apply to all locations.
7. Click "Save." You have now completed the configuration. Now it's time to create some rewards.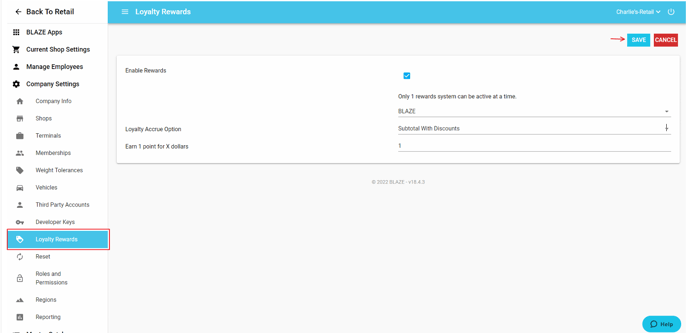 8. Navigate back to the Retail Menu, click "Loyalty/Marketing" and go into "Rewards".
9. Click the "New Reward" button. Enter the name of the reward and points required to obtain the reward. Click "Save."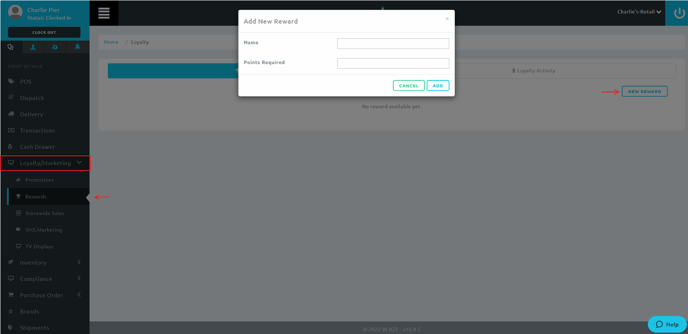 10. On the Reward detail page, click the "Edit" button to complete the details of the reward.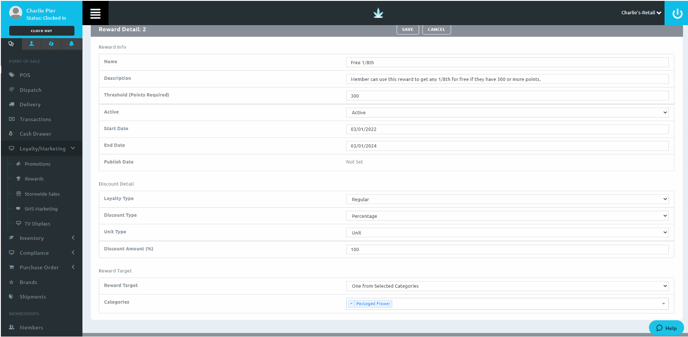 11. Enter information for a description, start date, and end date.
12. If the reward is a cash-based reward i.e. $10 Off all Wax products or $20 Off OG Kush, then select cash. If the reward is a percentage reward i.e. Free 1/8th or 50% Off All Pre-Rolls, then select a percentage.
13. Enter the discount amount and select your rewards target(s).
14. Click "Save" and then "Publish" on the reward detail page when you're ready to publish.
Next, see our "Applying Loyalty Points on the iPad and Web" article for the retail facing staff.