Retail | Manage Receipt Settings
Within BLAZE you are able to edit what is displayed on your receipts. You can customize the receipts based on the type of receipt.
Overview
Manage Receipts
Global Settings > Current Shop Settings > Manage Receipts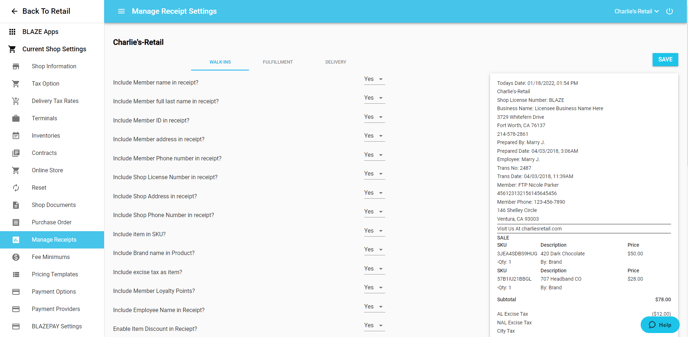 Walk-In Receipts
Here is a closer look at the Walk-Ins receipt.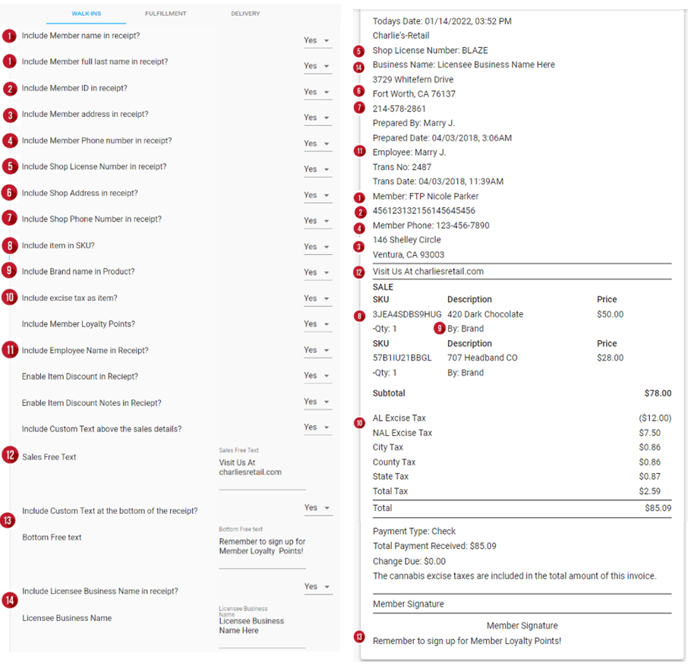 Fulfillment and Delivery Receipts
If you are set up as Fulfillment and/or Delivery you also have receipt options you can set.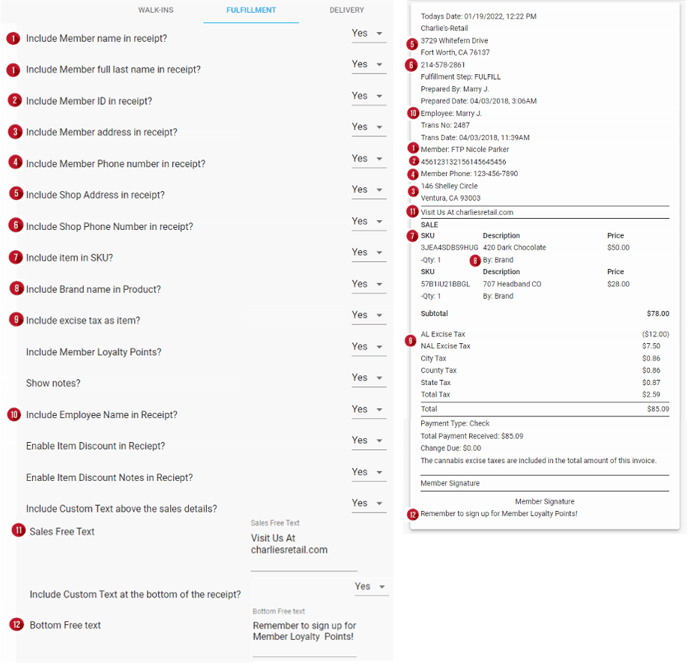 Email Custom Message
You also have two additional options to add content to your E-mail receipts.
You can add an Email Custom Message about upcoming sales and events. And add an attachment as well, maybe a piece of marketing or newsletter.

Below is the example of the Emailed receipt with message and attachment.