Retail | Help! The Available Employees Are Maxed Out
Employees Are Maxed Out
By default, BLAZE gives each shop 11 employees included in your BLAZE subscription (10 employees + 1 BLAZE employee). However, if more employees are needed, we do charge a monthly fee per seat (see below for prices).
NOTE: If you are integrated with Tymber or any other integration that requires an employee seat to be used, please let us know (support@blaze.me) and we will add an additional employee seat free of charge! Please do NOT delete the BLAZE employee to make room for more employees!
Follow the steps below to request more employees to be added to your shop.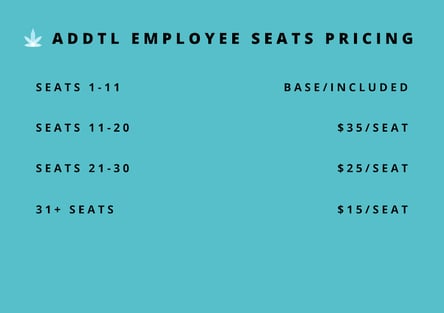 EX: If you currently have 11 employees, but want a total of 15, you will be charged an additional $140 / month ($35 x 4 = $140) with your monthly subscription.
1. Click the link here, and fill out the following information:
Email address
Store name
Requestor's name
Number of additional employee seats desired
Confirm the number of TOTAL seats that your BLAZE account will feature after the requested seats have been added
NOTE: You can view the total amount of employees in Global Settings > Manage Employees > All Employees.
2. Then, click the Submit button.
3. Wait for a confirmation message from either our Support Agents or Billing department that the additional employee seat(s) has/have been added.