ECOM | Managing Promotional Banners on the ECOM Menu
Create custom banners with with ECOM Banners feature. These can be promotional, informational and linkable.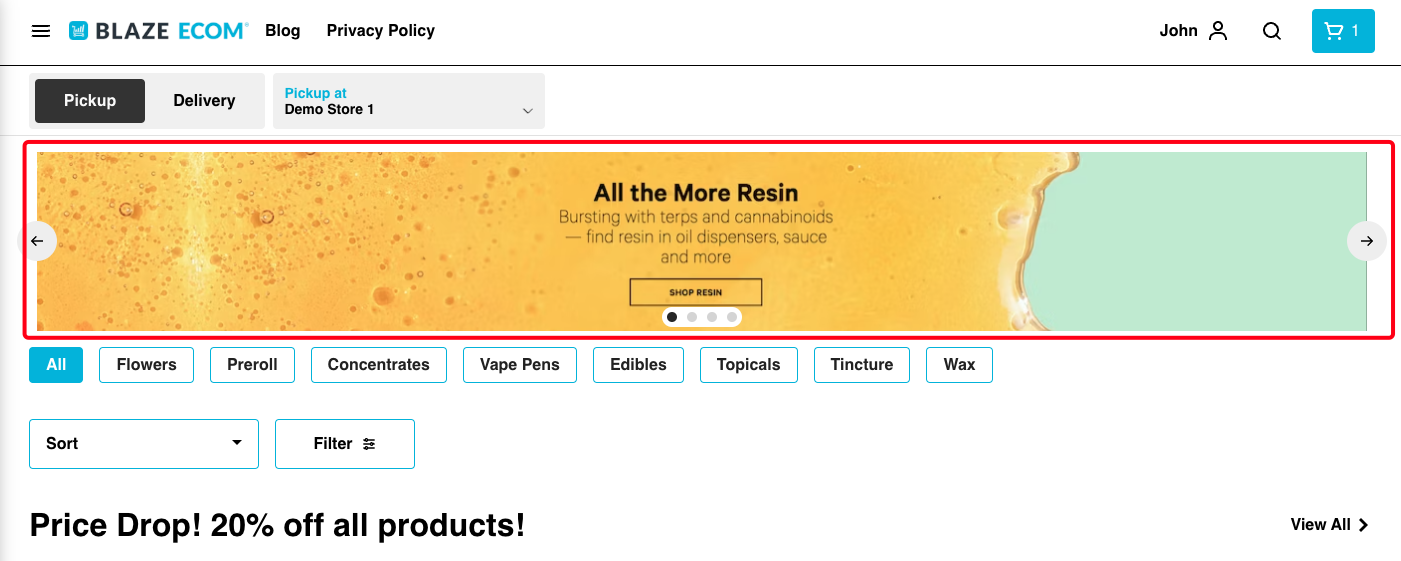 Log into ECOM Mission Control via ecom.blaze.me and click on Banners
Click Add Banner and upload the recommended Desktop and Mobile images, add internal identifiers and add a Destination URL (recommended). Click Add Banner when completed
Create and upload unlimited banners and toggle Active/Inactive as needed
If possible, it is best to create a different graphic for each display size to ensure the highest quality image. You can create graphics in Adobe Illustrator or use online graphic design software such as Canva or Pic Monkey.