Retail | Metrc Pending Transactions
Navigate to your Retail Dashboard > Compliance > Pending Transactions tab.

The pending Transactions tab will display two queues, Error Submissions and Not Submitted.
These are transactions that did not push sales data to Metrc. Each line is a separate transaction,
When clicked on, you can view the transaction Metrc ID: Submission Error. Here is a link to diagnose and solve Pending Transactions.
1. Click on the Transaction No. in green.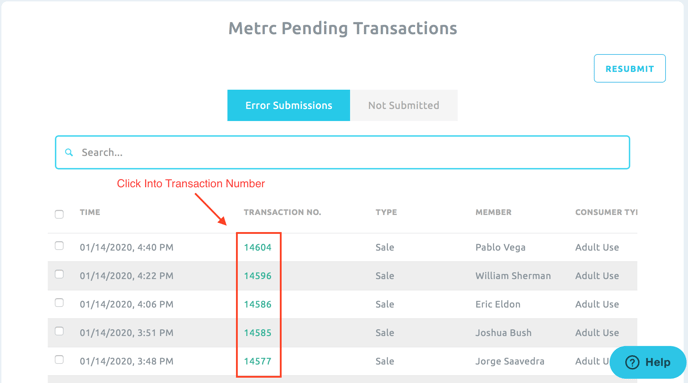 2. View Transaction Metrc ID: SubmissionError. The Submission error will display the error reading associated with the Metrc Tag id. See our support article to diagnose the error code and fix it.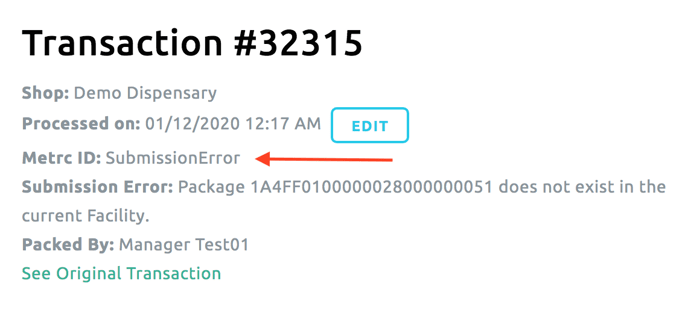 3. By correcting one product associated with the error, you can check all boxes with the same error and click the Resubmit button.