Retail POS App | How to View Member Limits
Member limits and Stats can now be viewed in the order in the POS App.
BLAZE Retail POS App
NOTE: You will need to run BLAZE 5.2.1 to view the Stats and Limits in the Retail App.
The full guide to creating a New Order on the POS app can be found here.
BLAZE Retail POS App > Queue, Open Member's order
Tap on the Stats button
Tap on the Stats tab
You can view the member's stats in a window to the left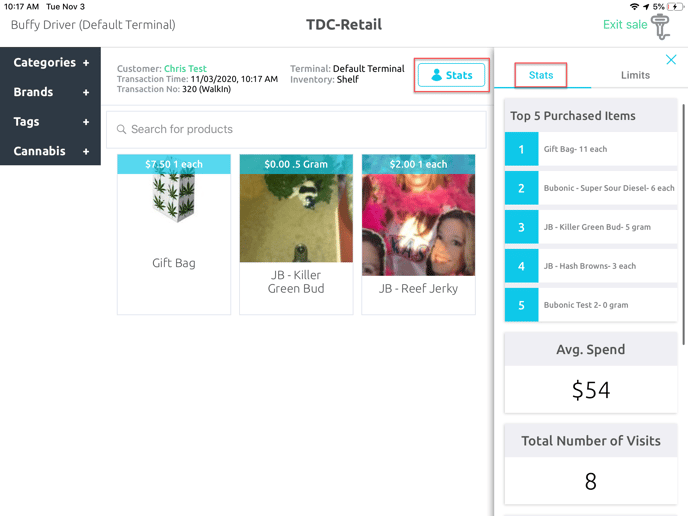 Tap on the Limits tab to view the member's limits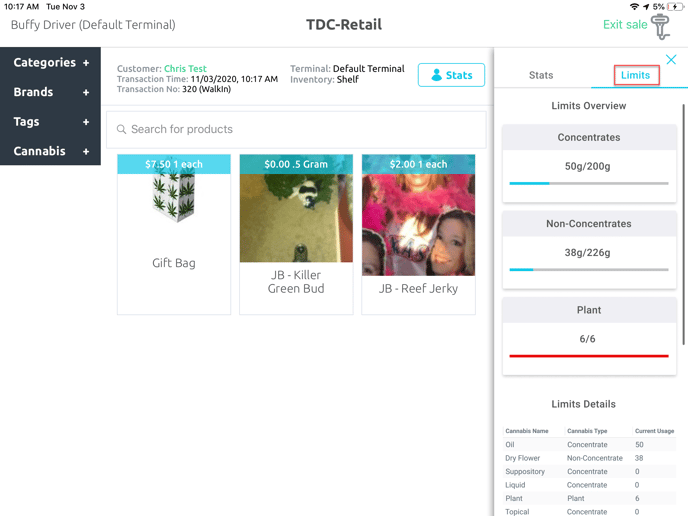 Tap on the "X" to close the Stats and Limits
If you have further questions, please reach out to us at support@blaze.me!