This article will explain how to set the delivery service area restrictions to prevent customers from ordering outside your service areas.
Scheduled Delivery Service Area allows you to set where your business delivers to. Delivery areas can be restricted to specific zip codes (postal codes in Canada) or you by drawing KML regions (BLAZE Retail POS Only). This prevents customers ordering to addresses that are outside of your delivery area.
Allow delivery area restrictions (From POS) refers to the zip codes configured in BLAZE Retail POS that are synced over to Mission Control. When a customer searches for an address for delivery, it must be located within the POS Value zip codes to allow them to place a delivery order.

Treez partners will need to manually enter their zip codes into the ' Restricted Zip Code" Box as defined in #3.
BLAZE Retail POS knowledge base article on area restrictions zip codes:
Treez POS: There are zip code settings in Treez ecommerce settings, however, they are not available to Tymber through the integration. If you are using Treez POS, you will need to set your zip code area restrictions in Tymber.
3. Inputing and saving any zip codes into the
Restricted Zip Codes (Restricted Postal Codes in Canada)
bar will result in the
POS Value
zip codes being overwritten. If adding a zip code in Mission Control, make sure to include all of the
POS Value
zip codes as well.
When adding or removing any restricted zip codes (Postal Codes in Canada), make sure to click Save after any changes.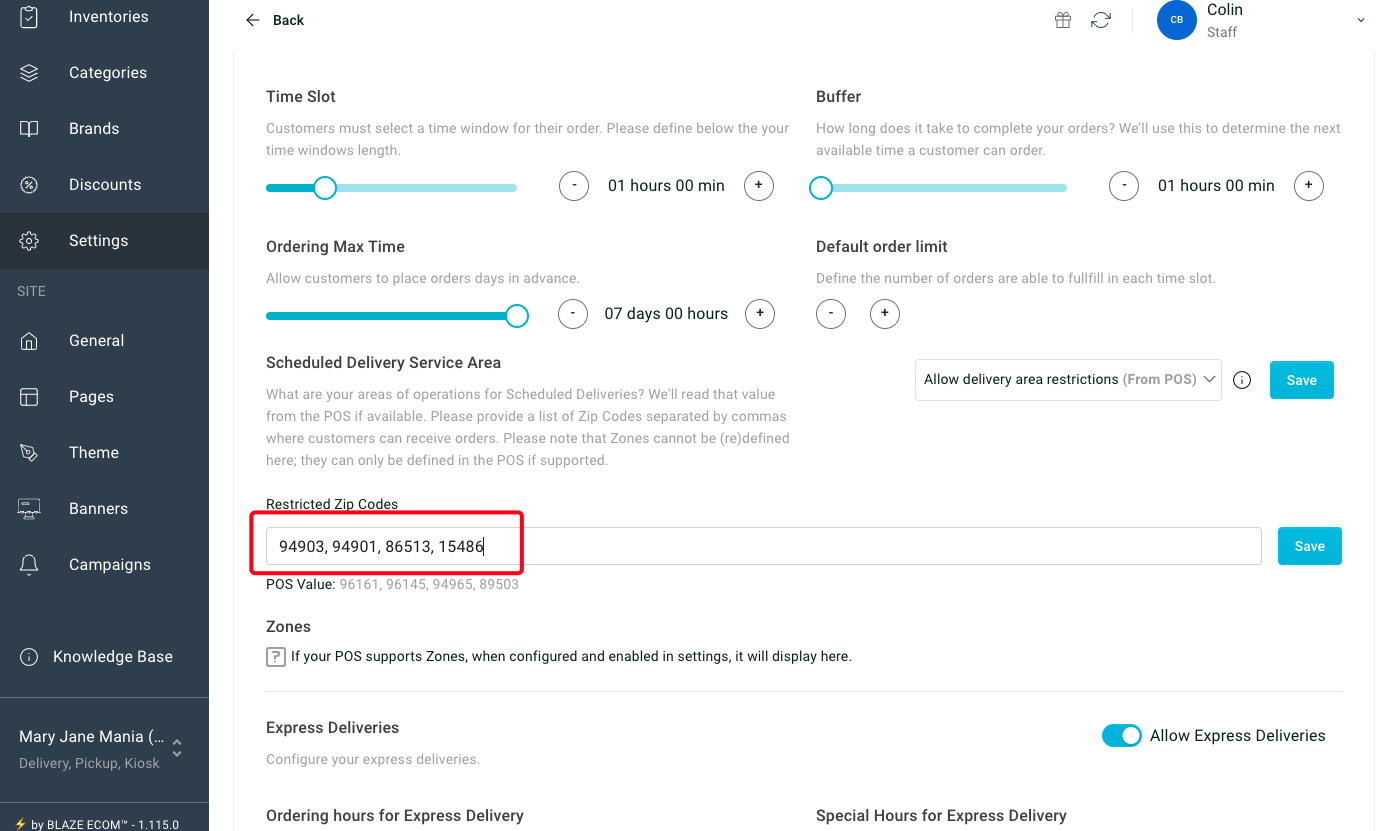 4. If you use KML Regions, you will see a 'Zones' section appear under your Restricted Zip codes. This will be a combination of all of the regions that you have assigned to an inventory in your Inventories Tab.
You must keep the inventory a region is assigned to marked as active in the Inventories tab for that region to accept scheduled delivery orders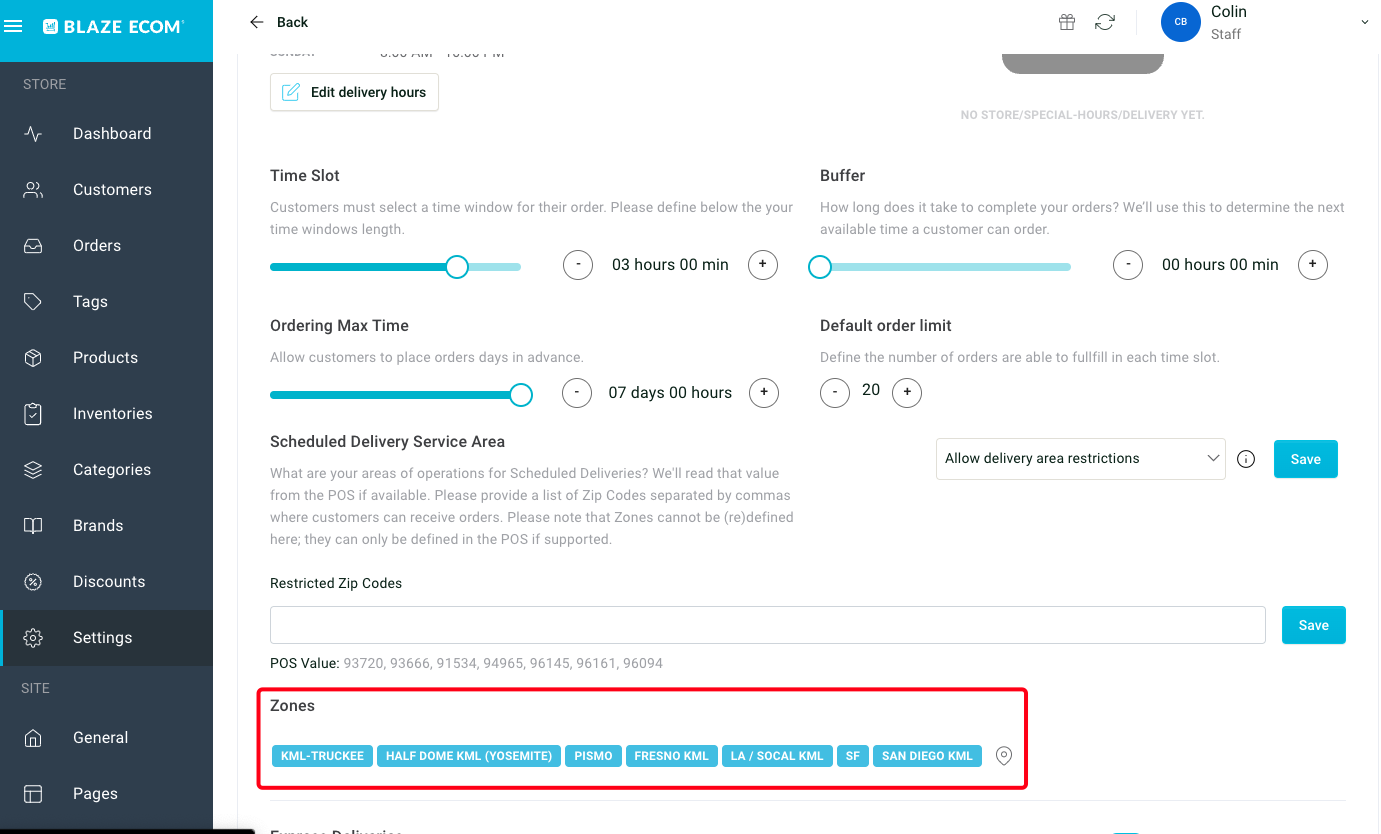 5. When a customer searches for an address that is not within your restricted zip codes (Postal Codes Canada), they will receive a prompt letting them know delivery is not available to that address.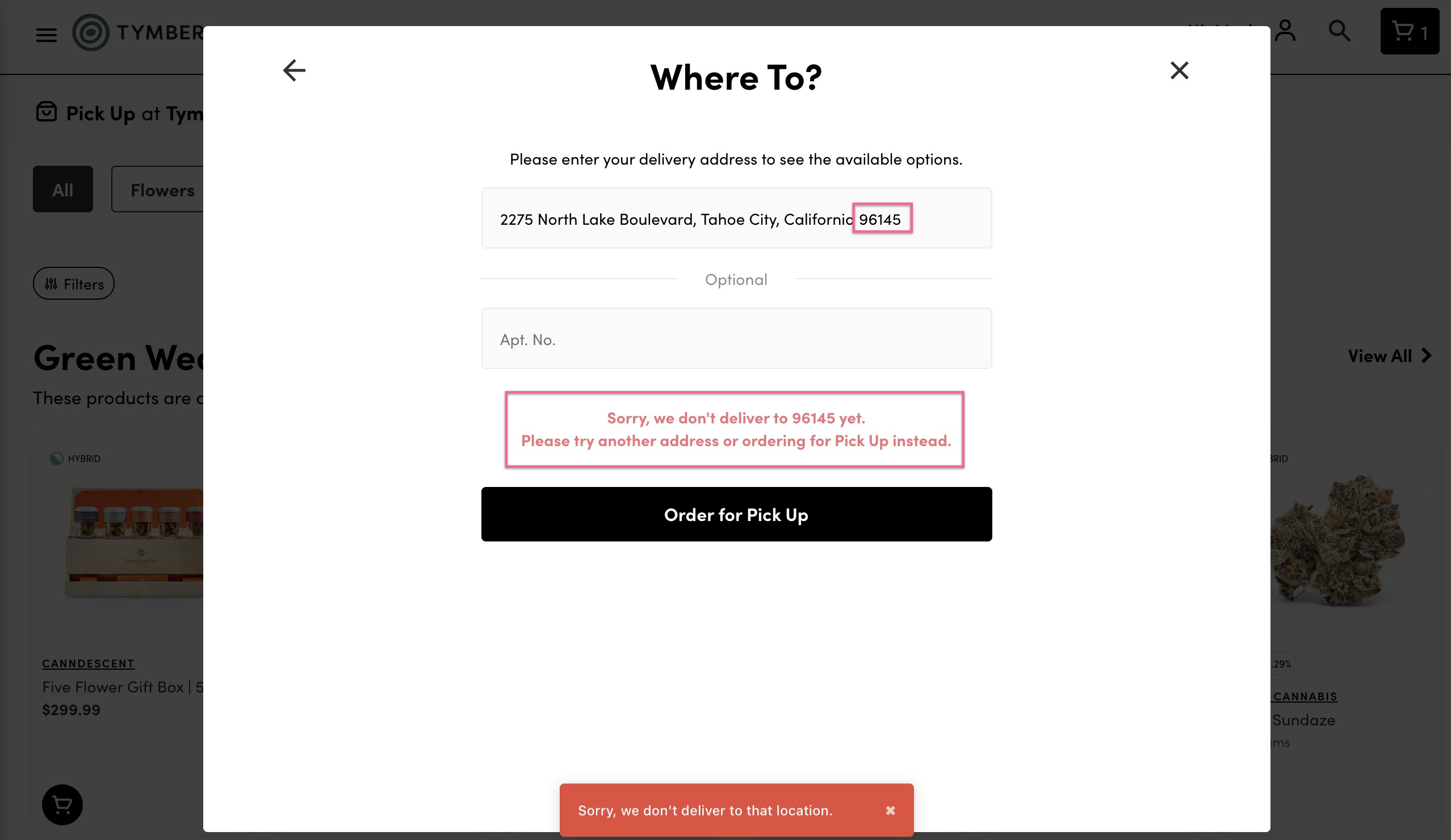 6. Selecting Don't allow delivery area restrictions and saving will disable all delivery area zip codes. Customers will be able to search for and deliver to any address. It is recommended to not select this setting if processing delivery orders.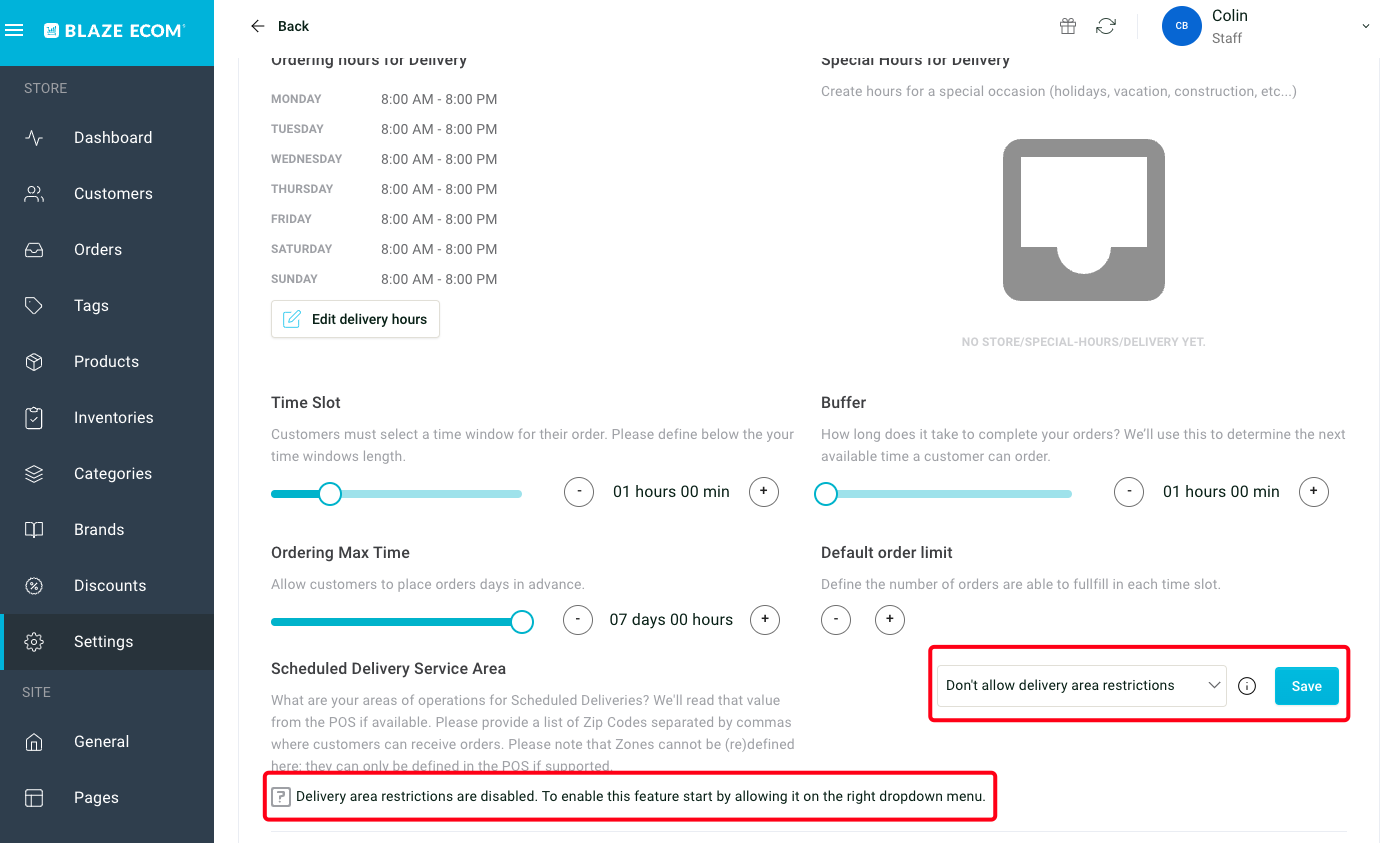 More questions about setting up Delivery? Check out our help articles below!