How to Process an Assigned Order in the POS App.
Ensure your Cash Drawer is open before processing an order.
1. Navigate to Retail > My Queue
Your assigned orders will appear here
The orange notification signifies how many members are in your queue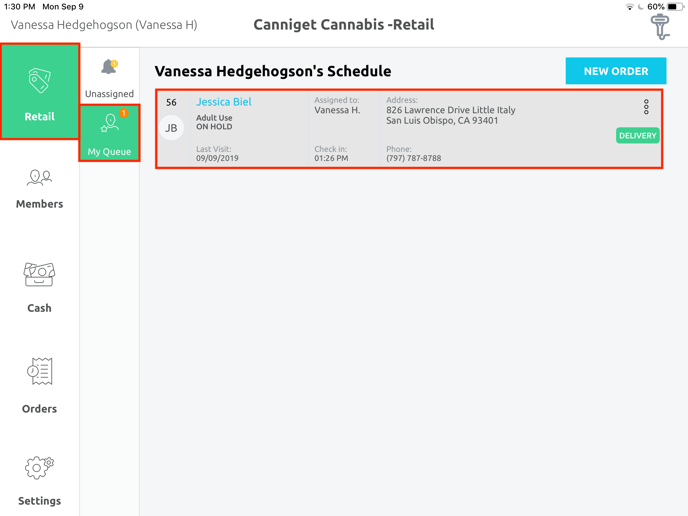 2. Tap on the 3 dots of the order you wish to address. A variety of options will appear.
Claim: Moves an order from an in-progress OR queued status to an on hold status
Start/Resume: This action either starts or resumes their order
Start Route: This action syncs their delivery address with Apple Maps and provides you with potential routes from your current location
View Cart: This action displays a quick view of the items in their cart
Change Queue: This action allows you to change the Queue they are in (Unassigned, Walkin, or Delivery)
View Profile: This action allows you to view the Member's profile
Edit/View Notes: This action allows you to edit and/or view previous Notes
Re-Assign: This action allows you to re-assign this Member to another employee
Mark as Paid: This action removes the payment process from the checking out experience
Unassign: This action allows you to unassign the Member from your Queue
Prev Transactions of Member: This action allows you to view this Member's previous transactions
Show on Map: This action allows you to see their delivery address on Apple Maps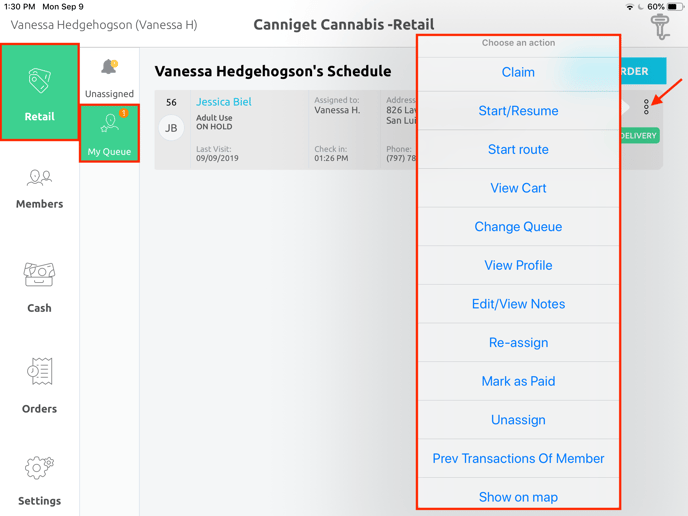 3. To continue checking the member out:
Tap the Start/Resume button
If this order was assigned to you, the member's order details will come from the dispatch employee
NOTE: If the member wants to add products at this point, and you have both the inventory and capability to modify their order, make the adjustments at this time
When done, tap the Checkout button
4. Ensure that the rung up order matches what they have asked for.
If applicable, add any additional Rewards and/or Discounts
Any preexisting Discounts or Rewards have been added by your dispatcher
Tap the Continue button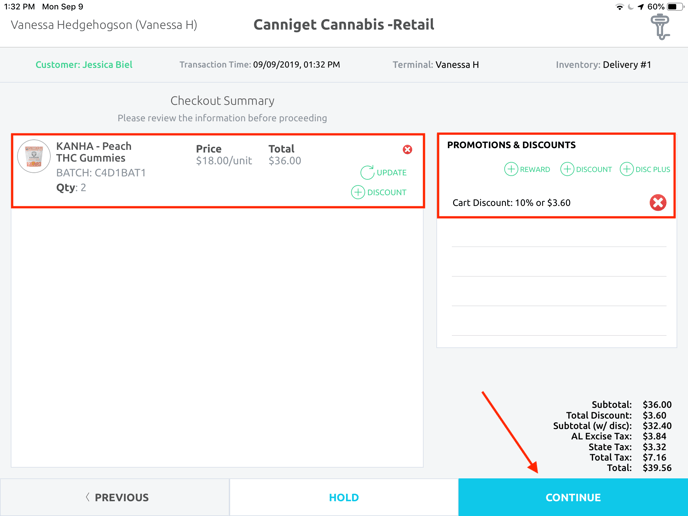 5. If enabled, have the member sign for their delivery.
NOTE: This step will NOT appear if this feature is disabled in Global Settings.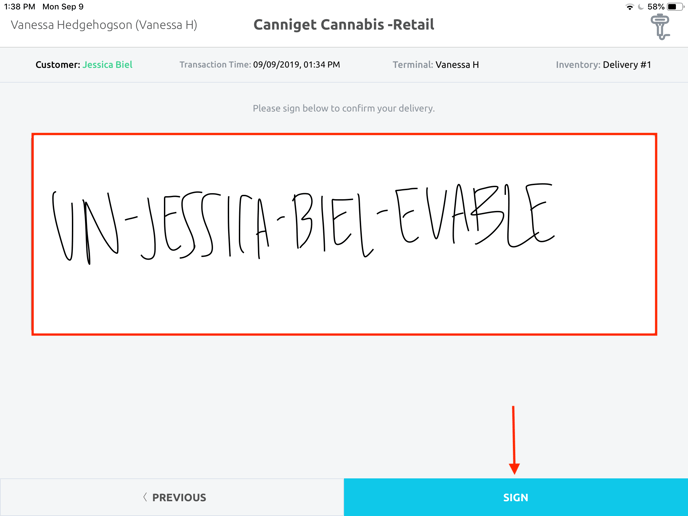 6. Select the payment method used from your options listed (These may be different than the ones you see, depending upon your Payment Methods selected in Global Settings).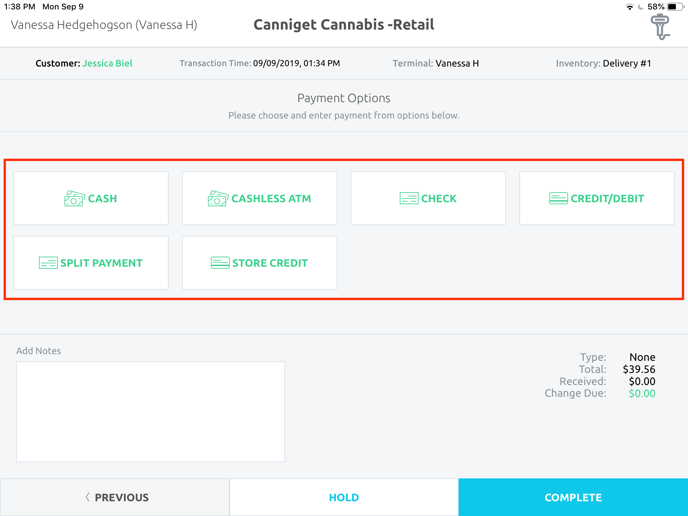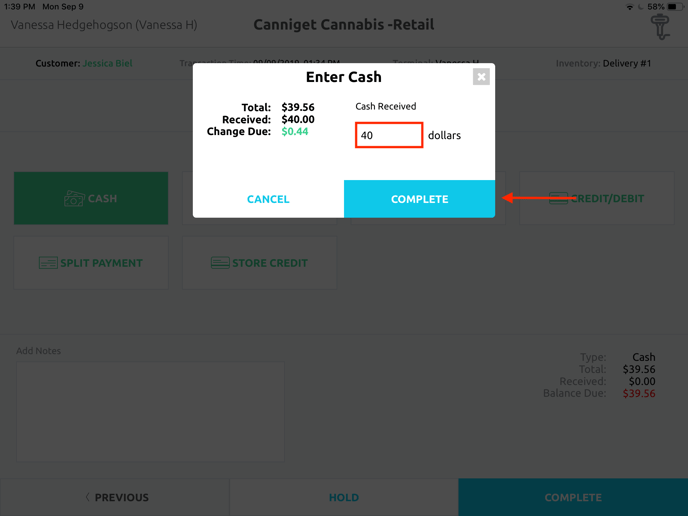 7. If applicable, give any change due at this time.