Retail | Delivery Ledger Overview
Delivery Ledger Overview
You can locate the delivery ledger within the web and app interface.
For the web, you can go into delivery > drivers profile > view profile. You will be able to see trip info, transactions, inventory, and ledger. Select the ledger tab and you can view the current days ledger.
Delivery > Driver Profile Tab > View Profile > Ledger Tab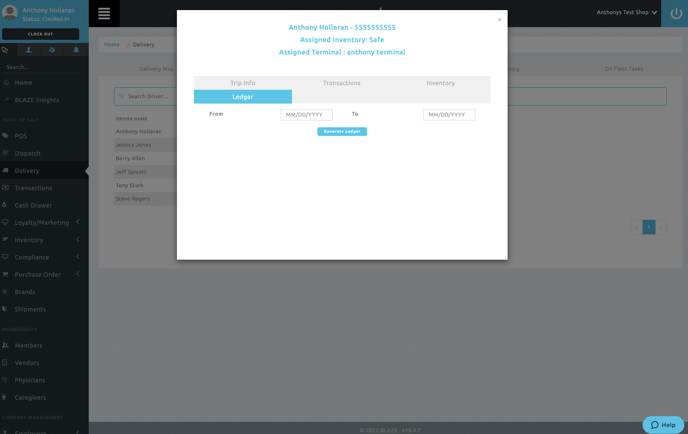 Within the Blaze app, at the bottom right tap the three-dot icon and select generate ledger. Within the app you can only view the current day ledger.